Case Management
Save time and simplify tasks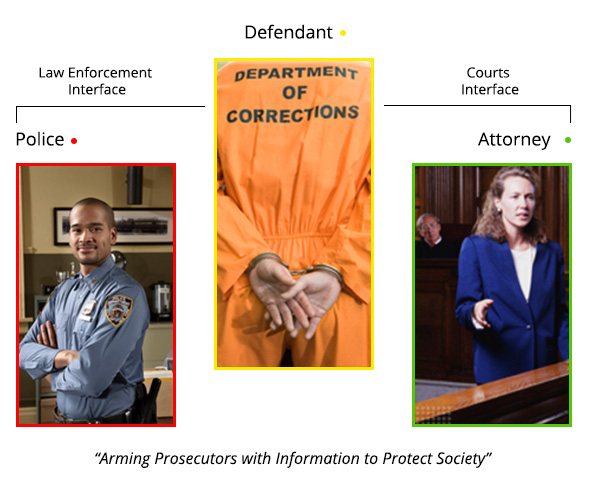 PROSECUTORbyKARPEL is a browser-based case management system that utilizes an easy to use graphical user interface. The program allows you to use almost any device, anywhere, including the Cloud. Built with the latest Microsoft and SQL technologies, PROSECUTORbyKARPEL will streamline your daily tasks with built-in workflows and collaboration features that will save you time and simplify your daily workload.
PROSECUTORbyKARPEL Case Management System includes the following tightly integrated features:
Document generation and eDiscovery from within the case​​​​​
Person-centric system that allows a person to be added once and associated with a case based on role type​​​​​
​​​​​Easy review of an individual's known legal history on a single screen
​​​​​Access to all case information, on one non-scrolling screen
Integration with your judicial community, allowing law enforcement, jails, and courts to share information securely and easily​​​​​
​​​​​Keep paper usage to a minimum and improve accessibility through electronic files
Track charges from arrest through to conviction, with field and conviction/plea charges resources
Integration with Adobe Pro or Foxit Business for comprehensive document redaction
Reports and Ad Hoc reporting to meet your statistical needs​​​​​
Hosted in our secure Cloud​​​​​
Our Legal Case Management System can be easily configured to enhance the specific needs of your office.